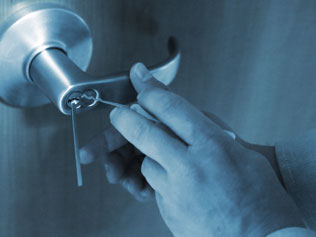 Have us accompany you on a tour of your facility, pointing out potential problem areas and asking pertinent questions about specific technologies in use. We will most likely identify more potential points of intrusion in one afternoon than you would find with six months of conventional scans and vulnerability testing.
For those seeking a more real-world audit of their security, the CORE Group does offer full-scale Red Team testing. Blended attacks encompassing surreptitious penetration and security bypass coupled with social engineering and information procurement can yield remarkable results.
By having your defenses probed in a blended attack, you not only learn how strongly your physical security withstands intrusion, but also how well your personnel training and company procedures are being implemented.
Please Be Aware – The CORE Group will not engage in actions that will endanger human life or safety, or which are deemed illegal by local, state, or federal laws. The CORE Group requires a signed letter of permission that is carried by our auditors at all times during testing.